About Truck Simulator Ultimate Apk
🚚 Truck Simulator Ultimate Apk 🚚
Officially licensed Mercedes-Benz trucks are waiting for you.
From the creators of Bus Simulator: Ultimate, played by over 300 million players, the all new Truck Simulator: Ultimate game.
Fully realistic missions and experience of euro truck simulator and american truck simulator are waiting for you.
New jobs: online fashion shopping, gas and fuel, smelting, fridge, cash, food delivery, gem stack, office supplies, frozen honey, theme park stuff, cars and more fun jobs.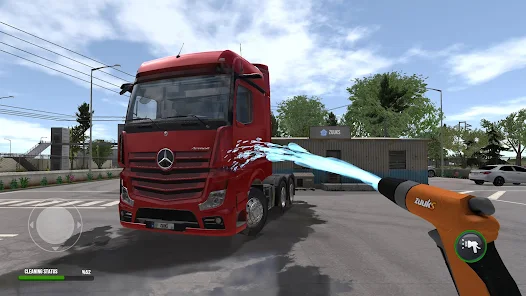 Simulation and Tycoon combined in one game for the first time in the world.
Build your business, hire employees, expand your fleet. Be the king of the roads as you travel around the world.
💡Minimum system requirements
System requirements for 🕹️Truck Simulator Ultimate: Android 7.0 or higher and at least 2 GB of memory. Players using other devices may try playing the game at lower settings.
Set up your business in major countries around the world like USA, China, Canada, Russia, Germany, Italy, France, Spain, Netherlands, Turkey, Korea South, Japan, Brazil, Azerbaijan and become the largest logistics company in the world.
Truck Simulator Ultimate Apk Game Features
DLC mod system
multiplayer season. You can either transport the combined cargo or participate in the race. A whole new multiplayer experience awaits.
Transport a variety of cargo in over 100 cities
Participate in cargo stock auction and earn more profit
Run your own business
Build your own truck fleet
Hire employees and run your business for maximum profit
Design your offices the way you want
Find and pay for cheap gas and fuel (new features)
Update your trucks with lamp, bumper, horn, cockpit light and more modification options
32+ amazing trucks
Play with American trucks and European trucks
Used truck market
Detailed cockpit
Rest area. You can now order food and drinks at rest areas.
more than 25 languages supported
more than 250 stations
Toll roads
realistic weather
Village, city, highway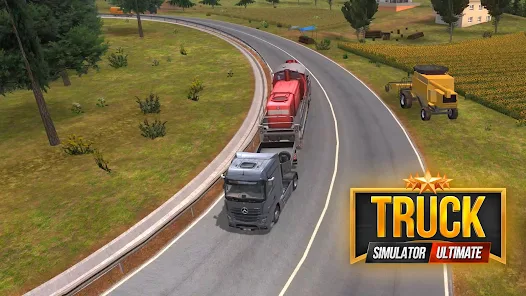 More features will continue to be added!
Mercedes-Benz is the intellectual property of Mercedes-Benz Group AG. These are used under license by Zuuks Games.
The design of SETRA and/or the associated product is the intellectual property of Daimler Truck AG.
All truck/bus specific claims, trademarks, logos and designs may be the intellectual property of Daimler Truck AG and are used by Zuks Games under license.
Pros And Cons of Truck Simulator Ultimate Apk
Pros:
Realistic Trucking Experience: Enjoy immersive and authentic truck driving simulation with detailed graphics and physics.
Diverse Landscapes: Explore a variety of landscapes and environments, from highways to off-road terrains, enhancing gameplay variety.
Vehicle Customization: Upgrade and customize your trucks for improved performance, reflecting your unique style.
Challenging Missions: Engage in a range of missions and tasks, from cargo delivery to time-sensitive challenges, testing your skills.
Skill Development: Enhance your driving and maneuvering skills while managing cargo and navigating different road conditions.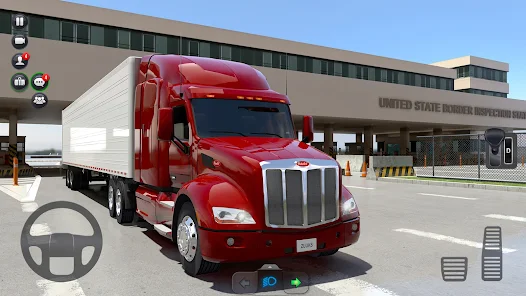 Cons:
Limited Realism: Despite efforts, the game's realism might not match that of dedicated trucking simulators on higher-end platforms.
In-App Purchases: Frequent microtransactions or in-game purchases for upgrades and items can be a downside for some players.
Device Compatibility: Performance might vary across different devices, potentially leading to lag or technical issues on lower-end phones.
Repetitive Gameplay: Some players may find the repetitive nature of trucking tasks and missions less engaging over time.
Learning Curve: The complex controls and mechanics might be challenging for newcomers to the genre, requiring time to master.
You may choose some similar interesting applications like Summertime Saga Apk